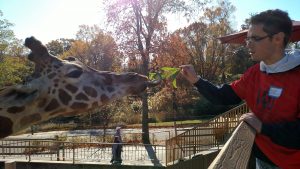 IMAGE Teens & Young Adults at The Maryland Zoo in Baltimore 
The IMAGE CENTER in collaboration with The Maryland Zoo in Baltimore and Towson University
invite you to the Spring 2019 season!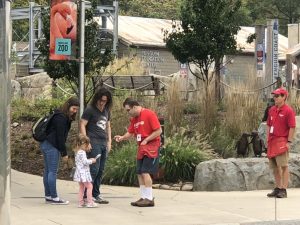 The Zoo Partners program is a collaborative program between The IMAGE Center, Towson University and The Maryland Zoo in which teens and young adults with disabilities are given the
opportunity to build prevocational skills through volunteer experiences.
These experiences are designed in a six week session to help individuals explore personal abilities, challenges and skills related to personal independence and development needed for future successful employment and life opportunities.
Before registering each participant should plan to commit to the following:
Workshop 1: Thursday, March 7th @ The IMAGE Center 6-8pm
Shadow Day & Interviews: Sunday, March 10th @ The Maryland Zoo in Baltimore 9:30am-2pm
Workshop 2: Thursday, March 14th @ The IMAGE Center 6-8pm (selected volunteers only)
Six week volunteer and Training session: The week of March 18th- April 22nd @ The Maryland Zoo in Baltimore (selected volunteers only). This includes one 1.5 hour session a week working on grounds with a paired zoo volunteer. These sessions will take place based on individual schedules as communicated by both selected partner volunteers and the zoo volunteers they are paired with.
Please direct any questions to
Jessica Leone
Director for Youth Services at The IMAGE Center