News from IMAGE Teen and Young Adult Programs September 2022
Alt text: The words BACK TO SCHOOL scribbled over chalk drawings of school related images such as pencils, paint brushes and lunch boxes.
Back to School can be a very busy time for students and families. It can also be a great opportunity to reset and start a new. At IMAGE we are taking this time to restructure one of our longest running programs, the Connect Program for Teens and Young Adults. See below for update information on this program. To all of our students and families at The IMAGE Center we wish you continued success in kicking off the new school year. Its going to be a great one!
Celebrating Fearless Moments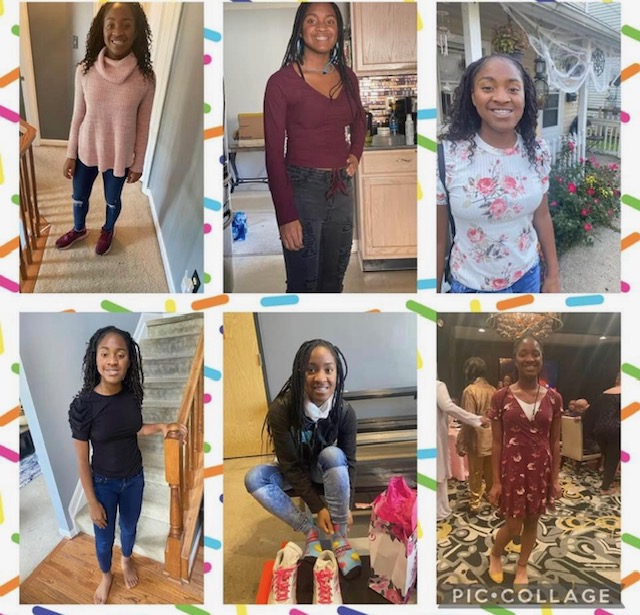 Fearlessly Cherish~
While attending our PREETS Self-Awareness and Self-Advocacy Training Program student Cherish Carpenter was highlighted by her instructor Ms. Stephanie Schwartz for her ability to disclose her disability for positive outcomes. With the help and encouragement from her teachers, Cherish took the beginning of the school year to present to her class a little about herself and her disability. Cherish felt the best way to get her peers to understand her better and to remove the stigma of her disability was to openly discuss it. "I thought this was extremely brave as many students prefer to keep a low profile and not bring attention to themselves" stated Cherishes IMAGE instructor Stephanie Schwartz. According to Ms. Schwartz Cherish works tirelessly to overcome any insecurities she may face. Although Cherish may feel that she lacks confidence at times she successfully presents herself as one of the most confident young people to come through our IMAGE PreETS program. Way to go Cherish! Keep being fearlessly you!
The Connect Program & Peer Mentorship
Big Changes are coming to Connect!
The new year will bring new changes and updates to our Connect Program for Teens and Young Adults!Save the date for new program announcements in January!
Until then stay CONNECTED with our virtual Connect sessions happening twice monthly beginning September 27th!New to Connect? This is a great time to check out the program from the comfort of your home! Our virtual sessions will be donation based and will take place on the dates listed below. This is a great chance to connect with old friends, meet new friends and work on skills specific to your independence. We look forward to connecting with you!
Virtual Sessions will take place from 6-7pm on the following dates:
September 27th, October 11th, October 25th, November 8th, November 22nd, December 6th and December 20th.
Click here to register!

PreETS Training Program

Self Awareness and Self Advocacy Training Program in collaboration with DORS
Alt Text: Two hands engaged in a hand shake with the words knowledge, learning, experience, ability, growth, training, skills and competence scribbled across the top.

Self Awareness and Self Advocacy (SASA) Training is a collaborative partnership program between The IMAGE Center and The Division of Rehabilitation Services (DORS). 

What benefit does this training provide? ● Empowerment for teens and young adults to explore skills of self awareness and self advocacy as they relate to either college preparation or vocational exploration. ● Information on disability disclosure, rights and accommodations related to college bound and career bound students. ● Personalized goal setting and skill building in relation to increased independent living. ● Student and family resources for all future outcomes. 
Who is eligible for this FREE training? students enrolled in a secondary school (including home school or other alternative secondary education program), post-secondary education program, or other recognized educational program and has not exited, graduated, or withdrawn; students at least 14 years old but less than age 22 students have a disability documented with an IEP, 504 plan, medical records, or a doctor's note. 
To learn more about SASA training please contact: Jessica Leone, Director for Teen and Young Adult Services at The IMAGE Center 443-275-9396 or jleone@imagemd.org 
All registrants will need a direct referral from DORS to get started: Already connected with a DORS counselor? Contact your counselor directly and ask for a referral for the PreETS Training provided by The IMAGE Center. Not yet connected with DORS? Simply follow the link to request a referral. A case file for referral will be created for you and you should be contacted by DORS within 10 days.       

https://dors.maryland.gov/consumers/Pages/referral.aspx                  

 *Schools may seek permission from families to refer students directly* 
Connect with The IMAGE Center