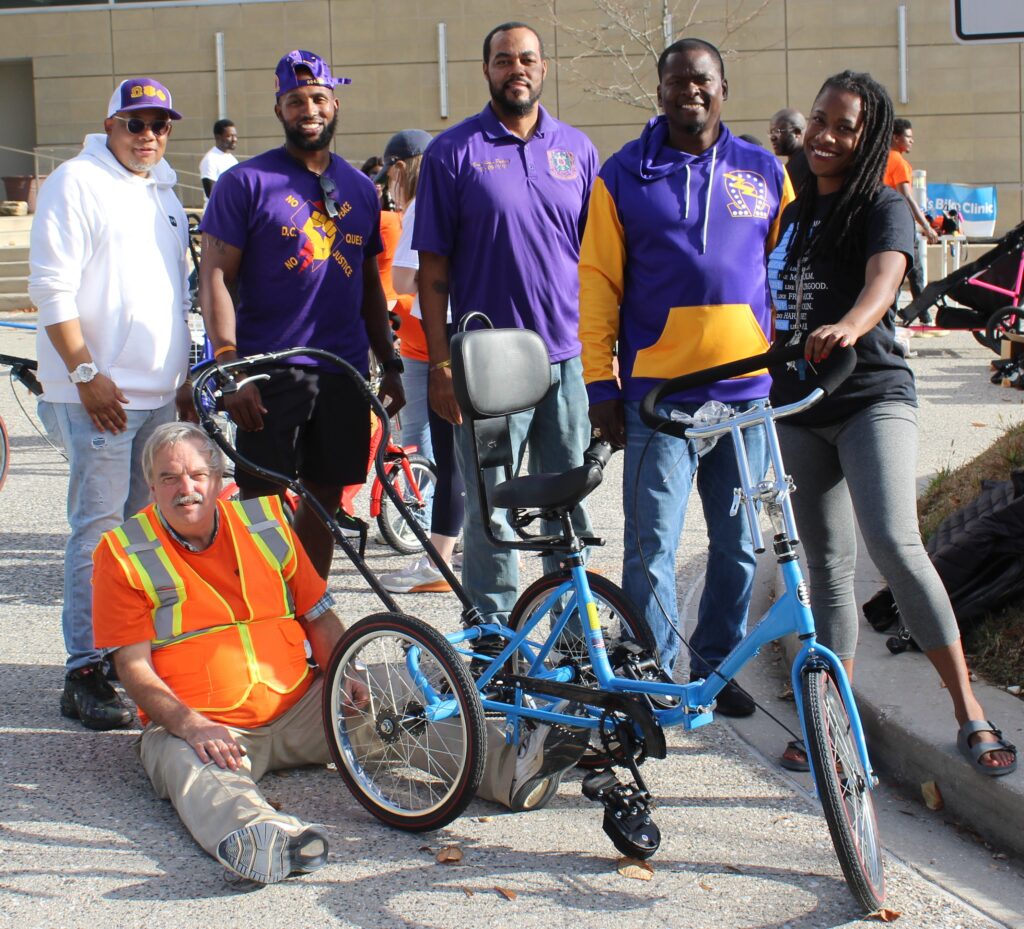 Many of us have fond memories of riding bikes with the neighborhood children around our communities. There is nothing better than a bike ride on the boardwalk in the summer or down a nature trail when the leaves are crisp. Bikes give us independence; are a fun form of exercise; and, afford us an opportunity to enjoy time with others participating in a shared activity. BUT did you ever consider that bikes are made for only some of us? Many children with disabilities have never been able to experience the joy of riding a bike due to the limitations created by the standard bicycle. What if we told you every child could ride a bike? And YOU could make it happen?
The VME program pairs engineers and occupational/physical therapists with children who have disabilities. Together, they create plans for a bike to perfectly suit that child's needs. This is where you come in! Our volunteers cannot build bikes fast enough for all the children who wish to ride. So, VME is hosting a day of fun AND a day of volunteering to build the bikes so no child needs to be left out of the fun. THAT is a BIG Bike Build!! Will you help?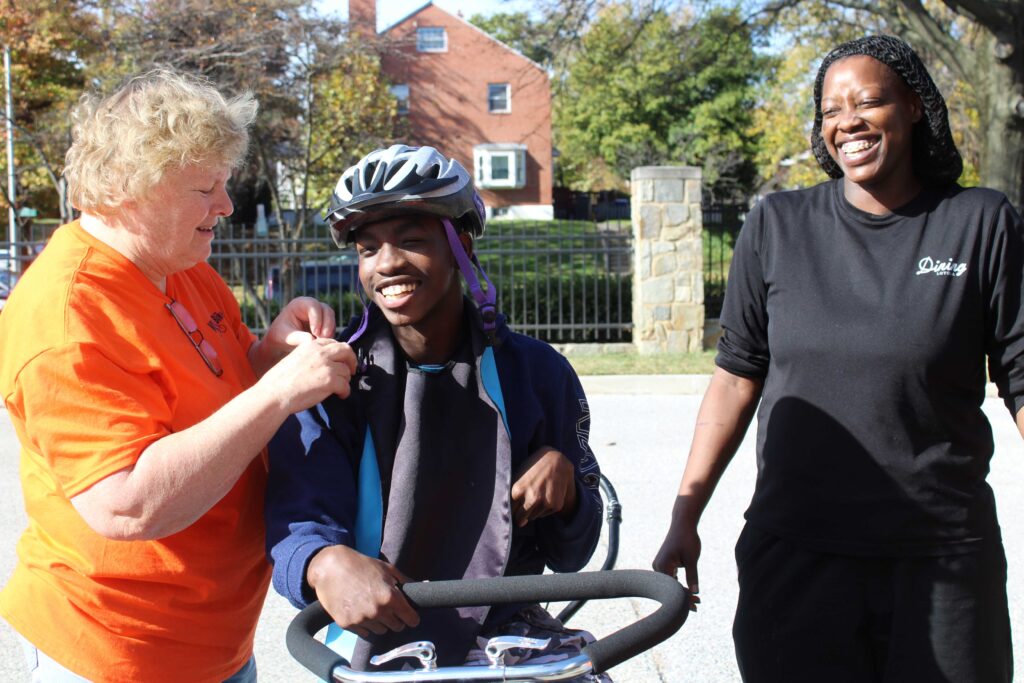 Each bike-building team will consist of five volunteers (that's YOU!) and one volunteer engineer assigned by VME/IMAGE Center. Once you have registered your team, or you have registered as an individual/smaller group who is assigned to a team, you will receive information on the child whose bike you are building. There is nothing better than knowing who you will be helping!
On the day of the bike build, participants will report to the event at Stevenson University. Each team will receive step-by-step instructions, tools, and all the parts needed to adapt the bicycle to the child's needs. These plans have been reviewed by the child and a volunteer occupational/physical therapist for safety. The volunteer engineer will be there with you the whole time providing support, quality assurance, and good old fashion cheerleading to make sure you and your team have a fun and successful experience.
While we cannot guarantee it, most teams will have the opportunity to be present after the build to witness the child having a final safety check and taking their first ride in the inclusive children's bike rodeo on site. Start to finish and smiles all around!
FAQs
How many people make up a bike-build team?
Five volunteers (that's YOU!) and one volunteer engineer assigned by VME/IMAGE Center. Individuals, smaller groups, and larger groups will be assigned to teams of five, as needed.
Does it matter if I have no experience building anything literally ever, not even blocks?
No experience necessary! The engineers will support you! PLUS, we do award style points!
How long does the bike build take?
The bike build itself takes approximately two to three hours with another hour for fitting and delivery.
Can I volunteer to do something other than participate on a bike build team?
YES! There is much to do at the BIG Bike Build! We'll need support with registration and other activities that will be happening throughout the event.
Sign Up To Volunteer
If you would like to volunteer at The Big Bike Build 2023, contact Angela Tyler at atyler@imagemd.org.
Other Ways To Support The Big Bike Build
By making a donation to the Big Bike Build, you can help ensure the day is unforgettable!
Make a donation to support BBB.
Learn more about the Big Bike Build
The Big Bike Build will provide 25 customized bicycles for local kids with disabilities – in a single day! It will take place on September 23, 2023, at Stevenson University.