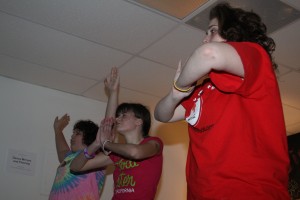 Participants of "Girls Night Out" in Harford County learning calming techniques through Yoga.
The next "Girls Night Out" will be from 6-8pm on Thursday, Feb. 16th at our Harford County studio
 260 Gateway Drive, Ste 5A Bel Air
Girls~ Remember to dress in what makes you feel beautiful. We will be having a "I Love Myself" photoshoot and collage craft in honor of Valentine's Day. Also, don't forget your music, magazines and other sharing item's! See you at Girls Night Out!