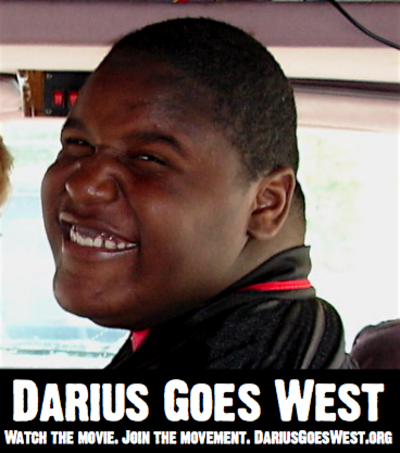 Many of us are familiar with Darius Weems from the hit movie Darius Goes West, a story about a teen living life to the fullest with Duchenne muscular dystrophy (DMD). "Darius Weems, now 22, is doing great. Since the movie came out, he's lost nearly 100 pounds by watching his diet. He is participating in a clinical trial at Johns Hopkins in Baltimore and will have his last visit there in June. He continues to raise awareness of DMD and funds for research by visiting nearby schools and using Skype to videochat with middle/high school and college students several times a week. He spends a good chunk of his days answering emails and Facebook messages from his fans, as well as working on his music, both in and outside of the studio". Learn more about Darius's Story at dariusgoeswest.org.
Download Darius on iTunes NOW!
An EP, entitled BELIEVE, is available now for download on iTunes .