One of my favorite songs goes like this, ''if I told you my story you would hear hope and a life that wasn't mine and if I told you my story you would hear love that never gave up!" So hear it is January 6, 1998 there were two young parents getting ready to have their first born. Everything thing was fine until the delivery, she wouldn't come out and her heart started to drop. They had to knock the young mother out and get to the tiny baby. The young father held his blue little girl quickly before she went to the NICU where she spent 16 days.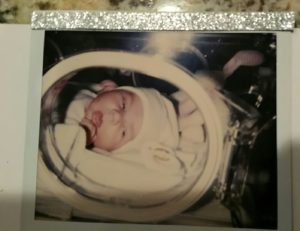 Given no hope, at 6 months fears became a reality when the doctor looked the young couple in the eye and said their baby had a life-long condition called Cerebral Palsy. This condition is caused by lack of oxygen to the brain during or shortly after birth. This has affected me in the following ways; I wobble when I walk, my speech is delayed, I have trouble grasping, and my balance is off. I have had seven surgeries to help me walk independently, and completed many hours of speech, physical, and occupational therapy.
Cerebral Palsy has not stopped me from enjoying friends, completing school, laughing, showing other people love, taking pictures, shopping, dancing, and writing. I'm also applying for jobs!
Although I have struggled since birth I have always had a contagious smile on my face and inspired many!