Join Us for Summer Daytime Connect Sessions!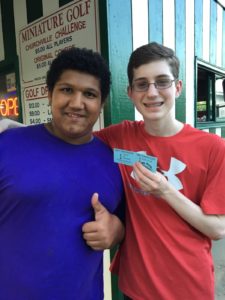 The Connect program is designed to empower young adults to achieve skills of self advocacy, build opportunities for self exploration and increase skills for increased independence.
Connect will kick off it's summer session in Harford County on Thursday, June 21st and will take place on select Tuesday and Thursdays from 6-8pm at various locations throughout the county.
All sessions will center around critical skills for independent living including safety awareness, communication and socialization, relationship building, healthy living, time management, money management, meal preparation and decision making.
Get ready to live fearlessly this summer by exploring new places, trying new things and meeting new people. This will be a summer program that you do not want to miss!
Connect Daytime Session Dates
Wednesday, July 18th 10-1pm
Thursday, August 23rd 10-1pm
*Registration cost for both sessions is $30*
Daytime sessions will take place at THE AVENUE in Whitemarsh Baltimore County.