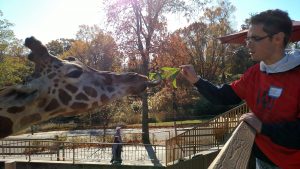 Save The Date! Fall 2019 Season 
IMAGE Teens & Young Adults at The Maryland Zoo in Baltimore 
Workshop 1 @ IMAGE: Wednesday, September 11th from 6-8pm
Volunteer Disability Awareness Update and Shadow Day @ The Maryland Zoo in Baltimore Saturday, September 14th 9-2pm
Workshop 2 @ IMAGE: Wednesday, September 18th from 6-8pm 
Six Week Session Begins for Selected Zoo Partners: Week of September 21th-week of November 13th. This includes one 1.5 hour session a week working on grounds with a paired zoo volunteer. These sessions will take place based on individual schedules as communicated by both selected partner volunteers and the zoo volunteers they are paired with.
Registration will open at the end of July!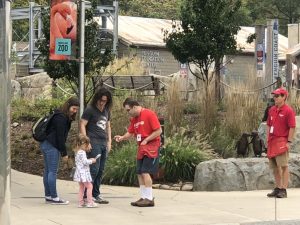 About the Zoo Partners Program:
The Zoo Partners program is a collaborative program between The IMAGE Center, Towson University and The Maryland Zoo in which teens and young adults with disabilities are given the
opportunity to build prevocational skills through volunteer experiences.
These experiences are designed in a six week session to help individuals explore personal abilities, challenges and skills related to personal independence and development needed for future successful employment and life opportunities.
Please direct any questions to
Jessica Leone
Director for Teen and Young Adult Programs at The IMAGE Center