IMAGE Summer Connect
Baltimore County Program
Registration NOW OPEN!
IMAGE Connect for Teens and Young Adults
Fall Session Tuesday,August 27th-October 22nd in Baltimore County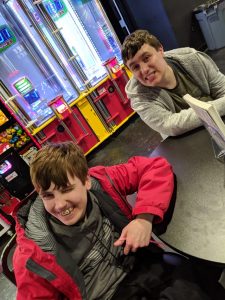 Step outside of your comfort zone this summer with Connect. Engage with others in fun activities and outings while exploring self awareness and increasing opportunities for socialization, self advocacy and independence.
Tuesdays from 5:30-7:30pm
Session Locations TBD (Centrally located in Towson and Baltimore County)
Program Cost: $80.00 for the five week session
*There may be additional cost including food, drink or any other additional outing fee.
August 27th
September 10th
September 24th
October 8th 
October 22nd 
*After reserving your spot with payment you will receive a confirmation with link to complete registration.
*Please note that payments will not be received at the time of the program.