February Newsletter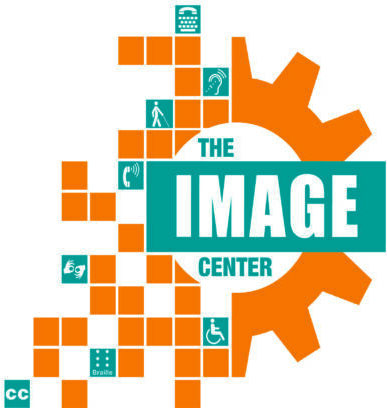 Program Highlights
Save the date!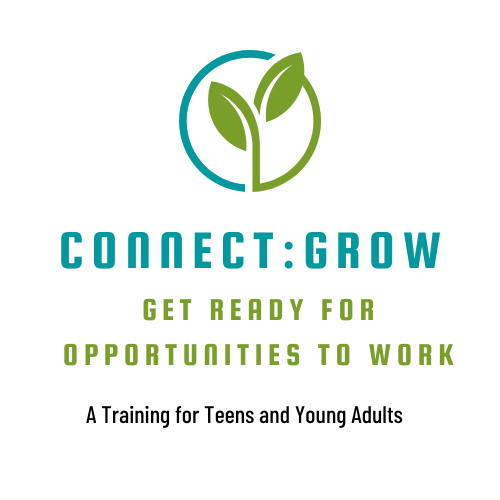 Our first session of Connect: GROW kicks off the week of April 3rd with
Session 1: Goal Setting
This will be a seven week session taking place once a week beginning in Baltimore County. Day and time TBD. Stay tuned for more details and registration information!
PreETS Self-Awareness and Self-Advocacy Training Program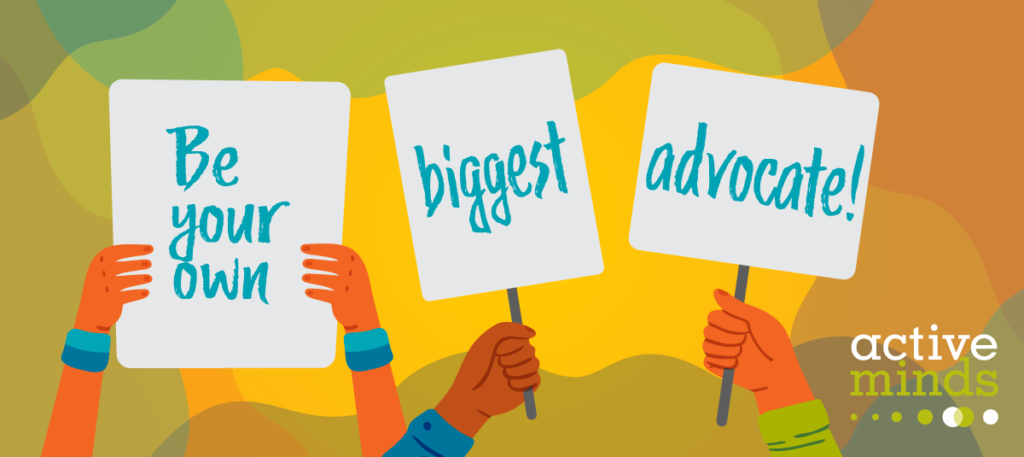 Self Awareness and Self Advocacy Training is a collaborative partnership program between The IMAGE Center and The Division of Rehabilitation Services (DORS).
What benefit does this training provide?
● Empowerment for teens and young adults to explore skills of self awareness and self advocacy as they relate to either college preparation or vocational exploration.
● Information on disability disclosure, rights and accommodations related to college bound and career bound students.
● Personalized goal setting and skill building in relation to increased independent living.
● Student and family resources for all future outcomes.
Who is eligible for this FREE training?
Students enrolled in a secondary school (including home school or other alternative secondary education program)post-secondary education program, or other recognized educational program and has not exited, graduated, or withdrawn.
Students at least 14 years old but less than age 22
Students with a disability documented with an IEP, 504 plan, medical records, or a doctor's note.
To learn more about SASA training please contact:
Jessica Leone, Director for Teen and Young Adult Services
at The IMAGE Center
443-275-9396 or jleone@imagemd.org
All registrants will need a direct referral from DORS to get started:
Already connected with a DORS counselor?
Message Jleone@imagemd.org and contact your counselor directly and ask for a referral for the PreETS Training provided by The IMAGE Center.
Not yet connected with DORS?
Message Jleone@imagemd.org and follow the link to request a referral. A case file for referral will be created for you and you should be contacted by DORS within 10 days.
https://dors.maryland.gov/consumers/Pages/referral.aspx

*Schools may seek permission from families to refer students directly*
Independent Living Skills Training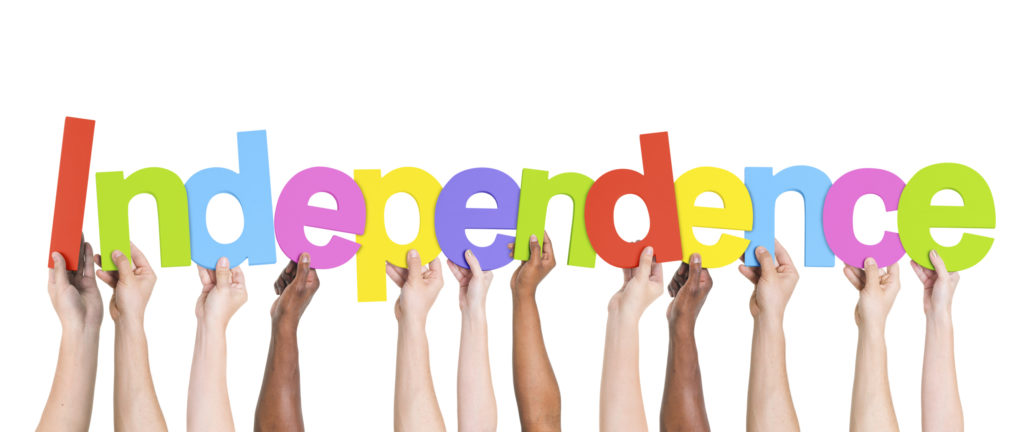 Designed to teach individuals with disabilities the skills necessary for acquiring, maintaining, or increasing their independence. Individual training is provided in areas such as personal assistant management, building self-esteem, money management, navigating one's environment, and self-advocacy. All of our skills training is directed by the consumer and what aligns with his, her, or their goals. Please know that this is a popular service, so at this time there is a waiting list for skills training.
If you have questions about independent living skills training or would like to sign up for our waiting list, please email ilskills@imagemd.org or call 443-320-4008.
Community Connection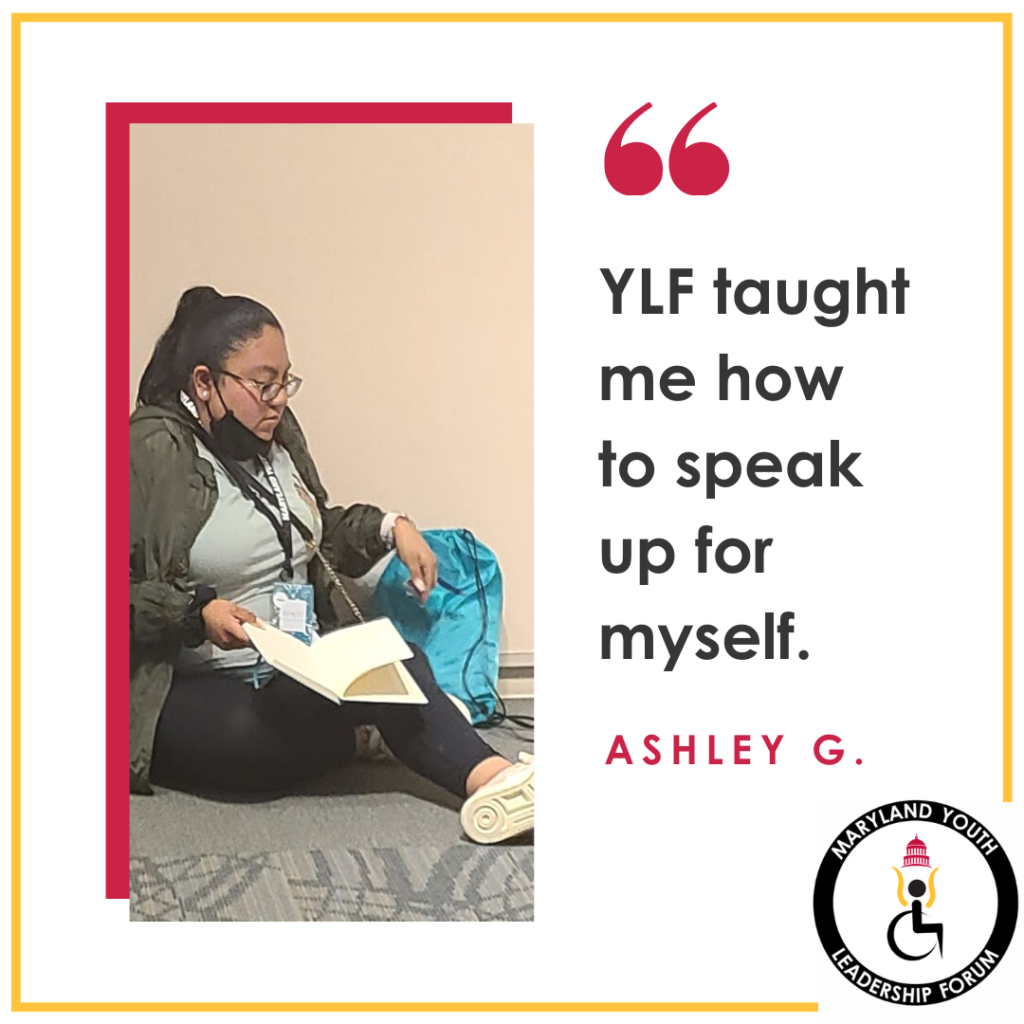 "YLF taught me how to speak up for myself." – Ashley G., Maryland Youth Leadership Forum Alum, 2022
If you're a high school junior or senior with ANY type of disability, you're eligible to attend the 2023 Maryland Youth Leadership Forum!
During an immersive, three-day experience, Maryland Youth Leadership Forum Delegates will participate in a variety of activities to prepare for future employment, higher education, and independence.
Taking place from Monday, June 26 thru Wednesday, June 28, 2023, at Towson University, this exciting and educational training program includes the opportunity to meet with Maryland leaders with or without disabilities, participate in a legislative activity, build new skills for the future, and make new friends.
Learn more, share, and apply here: https://www.innow.org/mdylf/
Or for more information, contact Danielle Bustos, YLF Coordinator, at dbustos@innow.org or 240-898-2189.

Donate Today