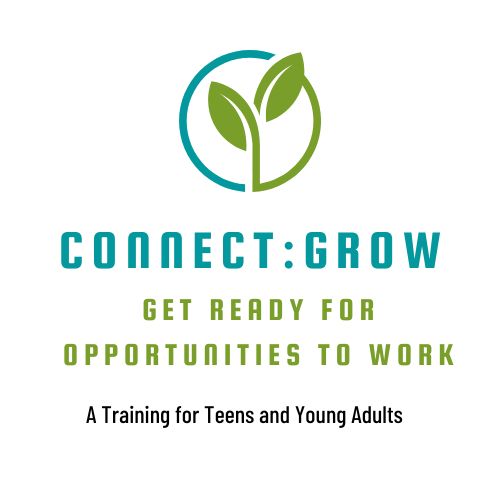 Come GROW with us!
A Training Program for Teens and Young Adults with Disabilities

What is Connect: GROW?
Connect: GROW is a new program that helps students
Get Ready for Opportunities to Work. This program has six areas of focus for students including:
Session 1: Goal Setting (7 weeks )
Session 2: The Job Hunt (3 weeks)
Session 3: First Impressions (3 weeks)
Session 4: Professionalism at Work (5 weeks)
Session 5: Managing Work & Personal Life (4 weeks)
Session 6: Confidence on the Job (4 weeks)
Students may register to participate in each training session 1x and may complete some or all of the sessions based on their preference and registration availability.
Questions about this new program? Email Jessica Leone jleone@imagemd.org
Session 1: Goal Setting
Where:
The IMAGE Center
300 E. Joppa Road STE 312
Towson, MD
When:
Wednesday's
from 6-7:30pm
April 5th- May 17th
Who:
Teens and Young Adults with Disabilities
Ages 14-25
Program Cost:
The cost for this 7 week training session is $140.00
($20 per each program week)