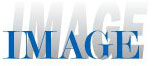 IMAGE welcomes Shannon Minnick this Thursday Feb. 11th 2016 at 6pm for a brief informational seminar about everything YLF 2016!
Have you heard about the Youth Leadership Forum (YLF)?
Wonder what it is and how you can be a part of it?
Come find out more this Thursday!
Click the link below to register for this event!
https://events.r20.constantcontact.com/register/eventReg?oeidk=a07ec6nqazk54a1f35e&oseq=&c=&ch=