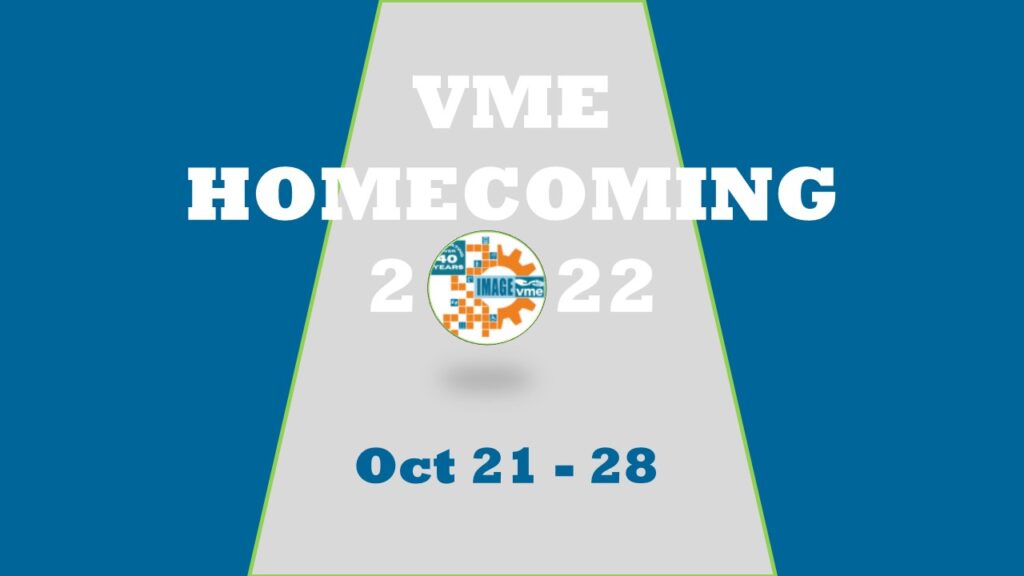 ACTIVITIES
Carroll County Bike Clinic
Friday, October 1 from 9:30 am to 3:30 pm
Town Mall in Westminster
400 N Center Street
Westminster, Maryland 21157
Please sign up in advance.
"Meet a VME Alum" – Engineers Using Talents to Help Others
Monday, October 24 at 1:00 pm
Virtual Facebook Event
"Meet a Long-term VME Volunteer and Supporter" – Engineers Using Talents to Help Others
Tuesday, October 25 at 1:00 pm
Virtual Facebook Event
"Pre-Game" Warm-up Video before the monthly PRAC Meeting – "Bolts, CADs & Volunteers" – A Walk Down Memory Lane!
Wednesday, October 26 at 5:55 pm
Monthly PRAC Meeting
Wednesday, October 26 at 6:00 pm to 8:00 pm
Check your email 1 week prior to obtain Zoom link
Cap off the week
October 27 to 28
DONATE to support our school teams and our engineered projects!
Special shout out to our Volunteer PTs during this National Physical Therapy month! We can't do it without you!
SCHOOL TEAM ROSTER – FALL '22
VME's STEM Program – Designing our Future Designing Solutions for People With Disabilities
American Society of Mechanical Engineers @ Johns Hopkins University – Dan's Art Crown
CCBC – Catonsville, Dundalk, & Essex Campuses – Wheelchair Lacrosse Sticks
College Park Academy – Jacob's Trike
George Washington University – Sensory Basketball Project for blind children – New partner this semester – Welcome!
Harford Community College – Gary's Wheelchair Transfer
Howard Community College – Andrew's Wheelchair Lacrosse Stick
Loyola University – Jared's Wearable Technology
M.I.T. – Continued research on the All-In-One Wheelchair/Toilet Transfer Device
Morgan State University – Home of the Bike Clinic on November 5
Towson University – Occupational Therapy Consultations for VME Projects
UMBC – Imani's Portable Podium & Hug-A-Bear for Children w/ Anxieties (partnered with CIJE & Bais Yaakov High School)
UMD – Logan's & Olive's E-bikes
U.S. Naval Academy – 3D-Printed Feeding Device & Daniel's E-bike project. Andy's Tech Command Center.
Questions? atyler@imagemd.org / 443.320.4007