The Engineering to Empower Series is a monthly salute to our school partners and highlights solutions for people with disabilities by engineers & students.
This March, we're showcasing the Capstones from the United States Naval Academy.
---
Volunteers for Medical Engineering (VME) and The U.S. Naval Academy have maintained a long-standing relationship for a decade. During their senior year, Midshipmen create engineered solutions during a year-long Capstone class.
In this post, you will see a sampling of collaborative projects designed for people with disabilities from over the years.

Elegant engineering! Life-changing solutions!

Special thanks to:
Dr. Patrick Caton
Dr. Karen Flack
LCDR Andria Jones
Dr. Peter Joyce
Dr. Ethan Lust
Dr. Luska Luznik
Dr. Samar Malek
CDR John Schedel
Dr. Joel Schubbe
Dr. Sophoria Westmore
Additional thanks to our volunteers: Niel Leon, Dan Hedges, John Haug, Mike Rodowski, John Walker & in memory of Dr. Andy Conn
2022 Projects Underway
Andy's Pill Dispenser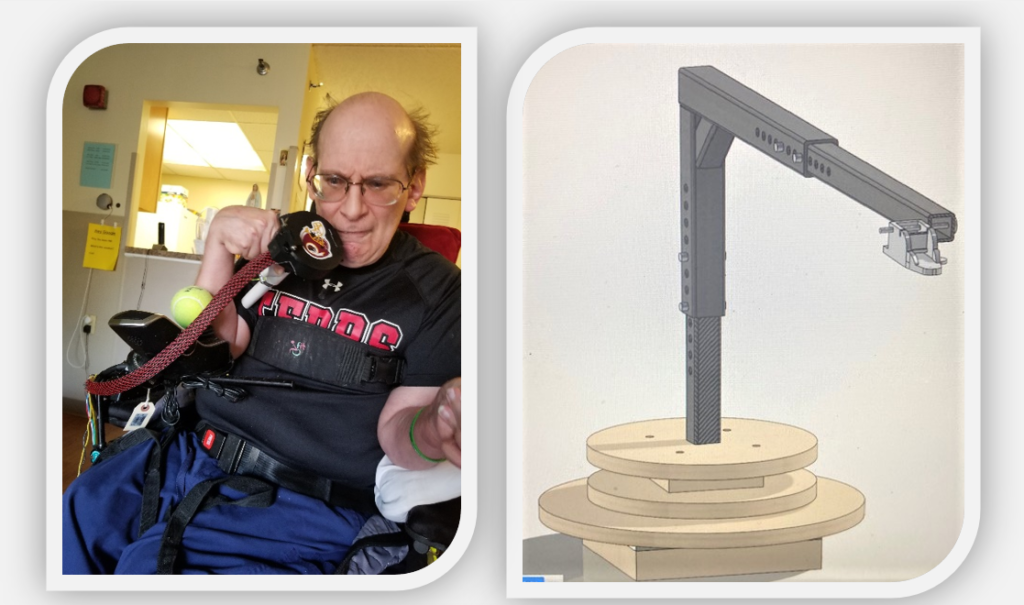 Andy's Pill Dispenser is an engineered solution for 57-year-old Andy who has cerebral palsy. He lives on his own but has a part-time caregiver who helps him with daily needs. Andy takes four pills per day at different intervals. The pills will be loaded by his caregiver, and then dispensed into a cup through a free-standing, rotating device. Andy has a 6 to 7-inch arm reach with his right hand. The Team will also add a commercial water dispenser that is compatible with his Edge wheelchair.
Sensory Basketball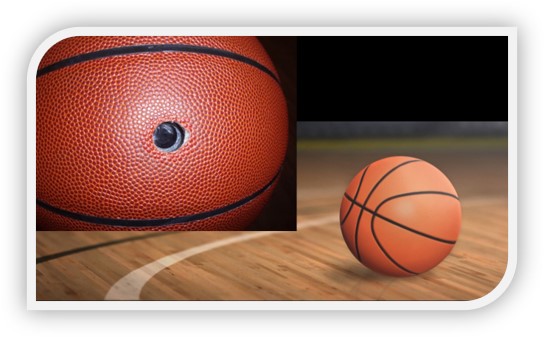 Sensory basketball will enable blind and low-vision children to play basketball. Upon bouncing, a sound will be activated alerting the children of the ball's location. Three-D modeling (from Stereolithographic-SLA printer) is underway for a battery holder which will be inserted and hidden inside the basketball shaft. Future considerations: Bluetooth; microcontroller; accelerometer; speaker. Testing will soon begin at the Maryland School for the Blind.
Spring 2021
Seamus' Beachchair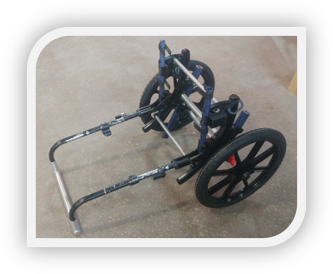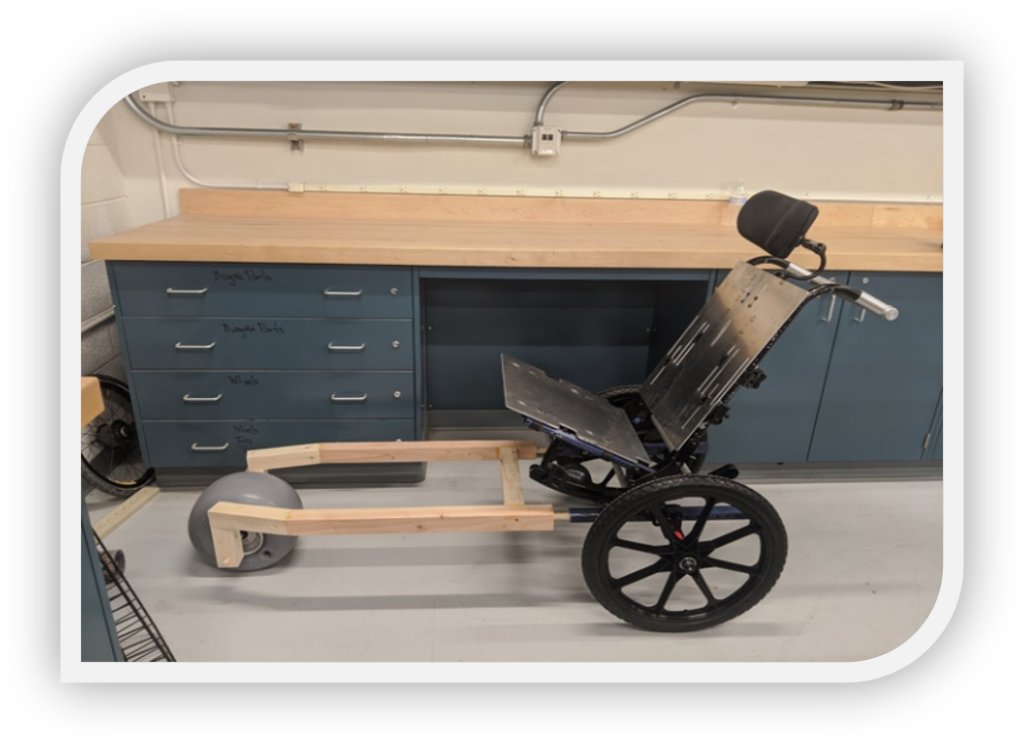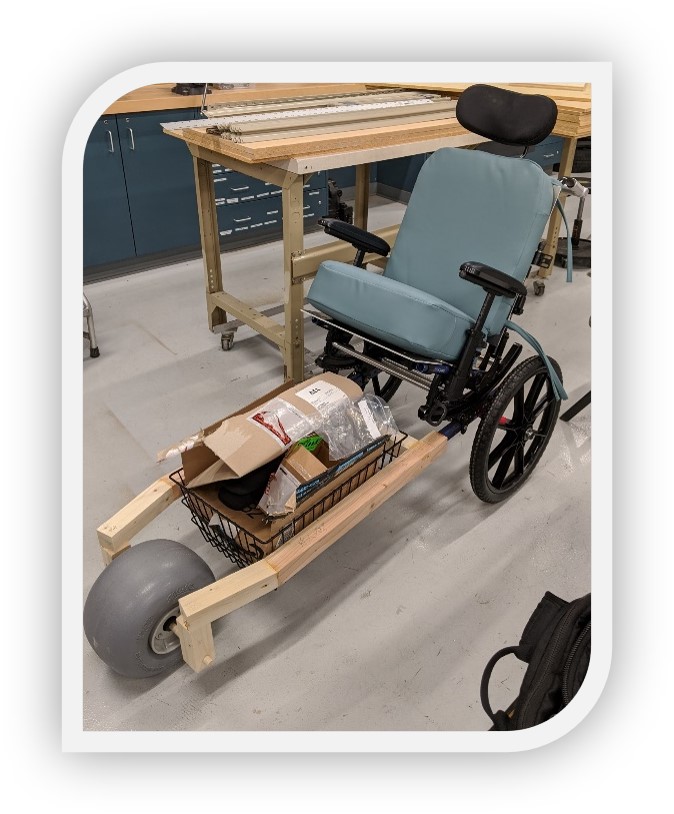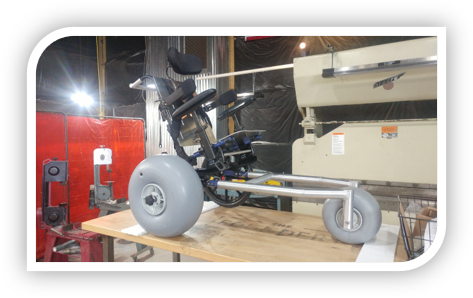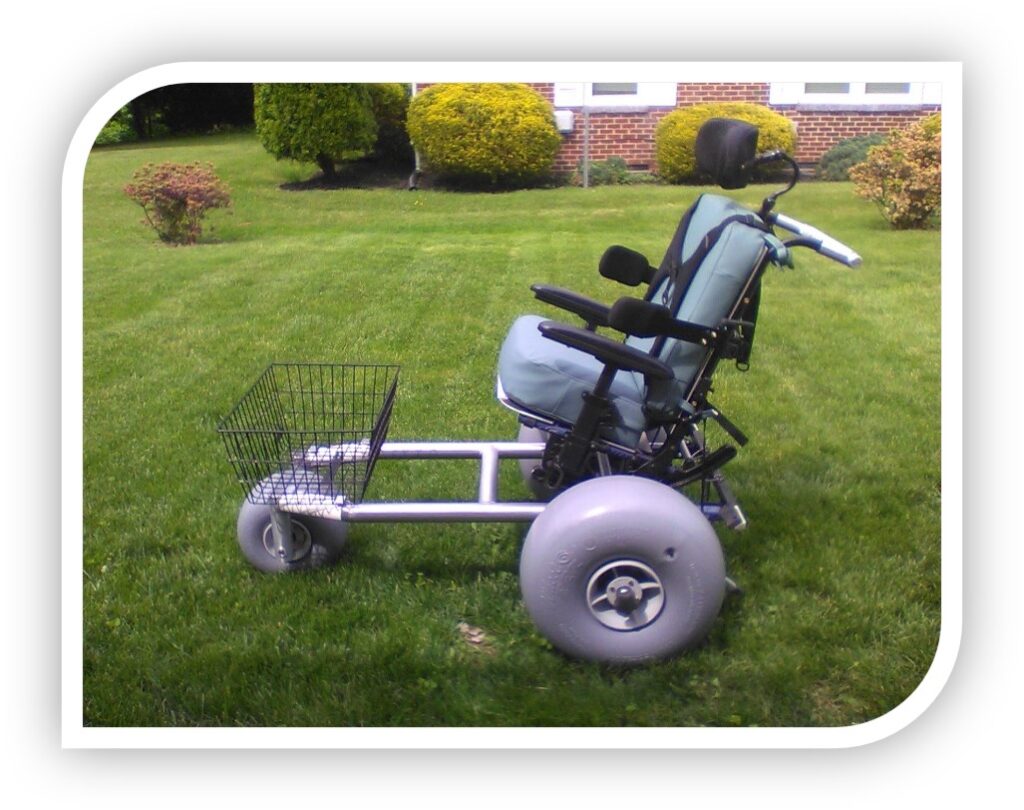 This specialized, all-terrain beach chair was a combination of work completed by MIDS and VME volunteers. The chair base is from a motorized wheelchair with added machined features plus 16.5" polyurethane balloon wheels – see pics – design progression.
Spring 2019
Brennon's Therapeutic Swing
Awarded VME Project of the Year in 2020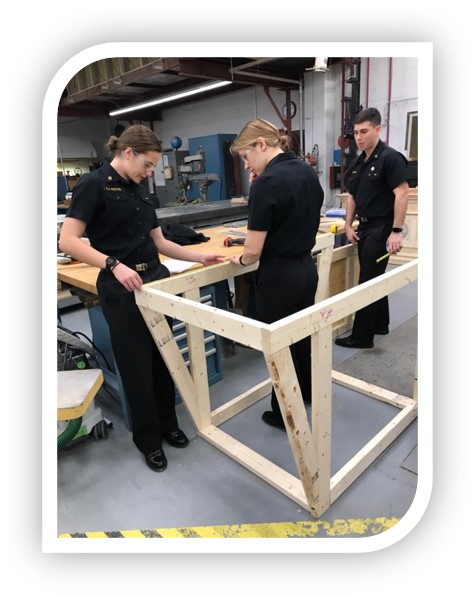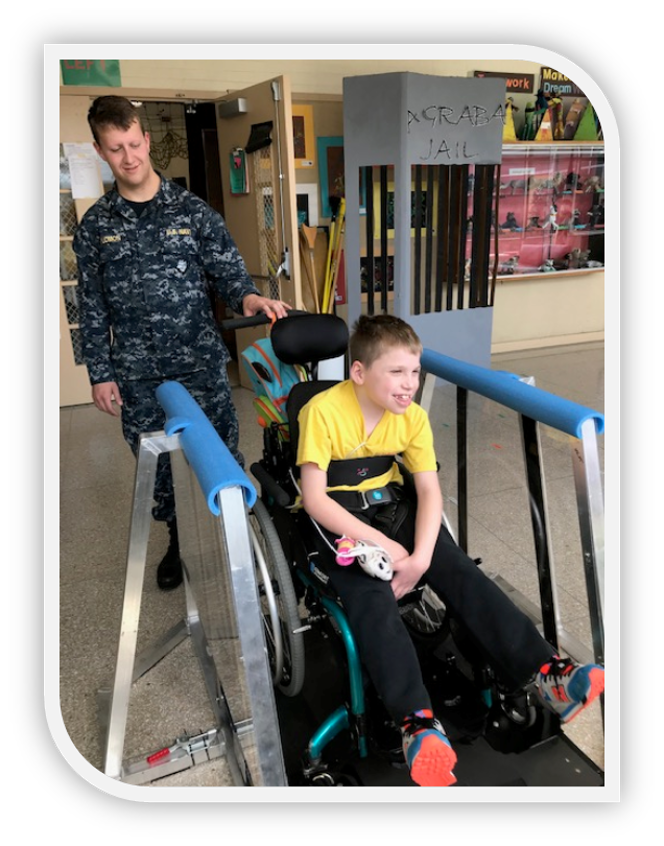 One of life's pleasures for ten-year-old Brennon is swinging and rocking. Brennon has multiple disabilities causing developmental delays and seizures. Performance, reliability, durability, serviceability, and safety were the main customer requirements. After testing and research, the Team decided to use a trapezoid-shaped, aluminum structure with steel bars. Using a custom ramp, Brennon is able to be wheeled onto the glider-like apparatus. His wheelchair is locked in place for a smooth ride.
Spring 2016
Nacole's Shower Transfer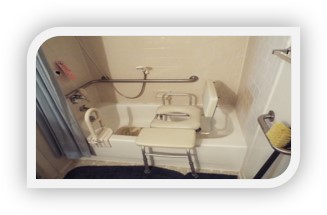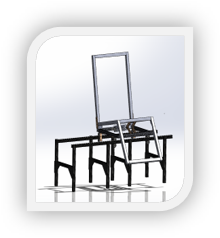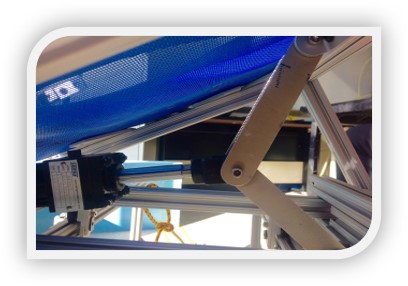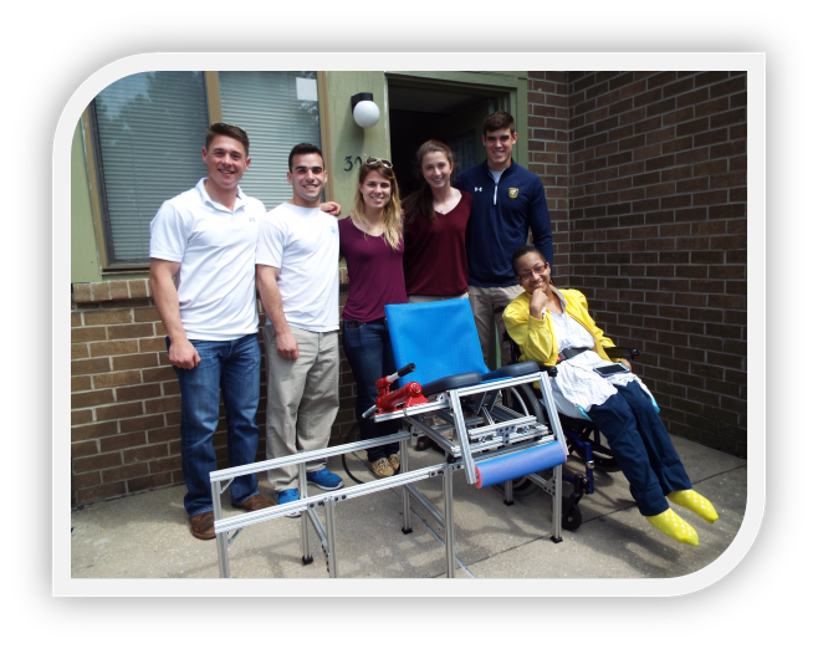 Nacole lives alone. A part-time caregiver assists several times a week. Nacole wanted to be able to transfer from her wheelchair to the tub independently. She has cerebral palsy and after surgery, her legs became almost at a rigid, 90-degree angle. The solution: a hydraulic lifting and tilting "barber chair" which aligned with the height of her wheelchair for easy initial transfer. The 8020 frame is made of four sets of legs connected to two parallel bars; the wheels are nylon PA Glass Fiber.
Spring 2014
Colby's Trike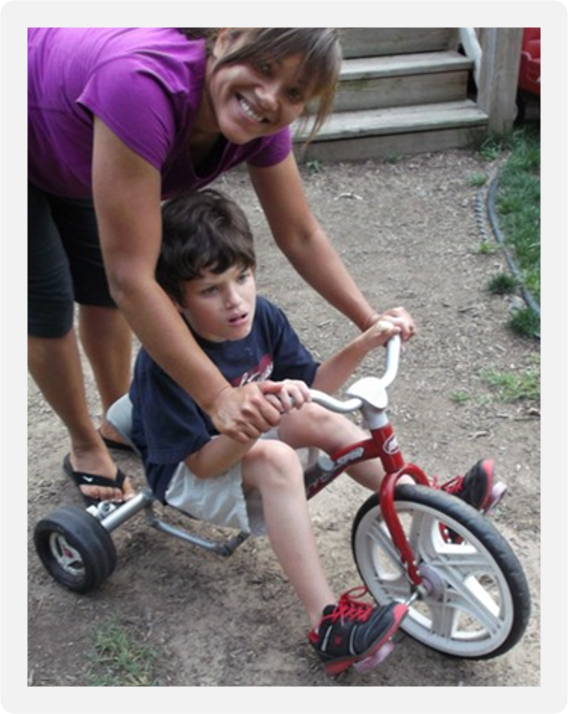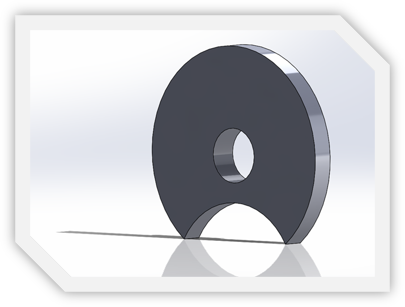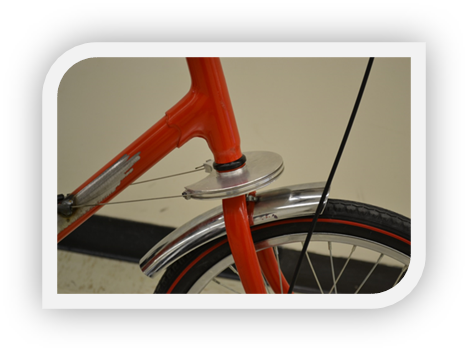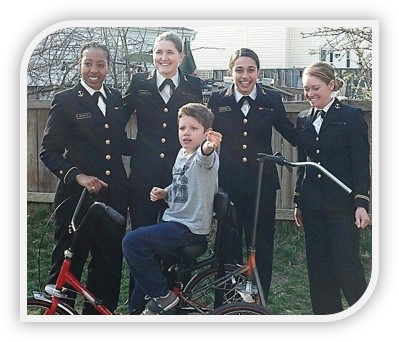 From a toddler trike to a big-boy trike, eight-year-old Colby was able to enjoy riding in his neighborhood. Colby is on the autism spectrum. The MIDS used a 20" trike with a custom-designed brake and pulley system to allow mom to push and steer from the rear.
Spring 2013
Kevin's Transport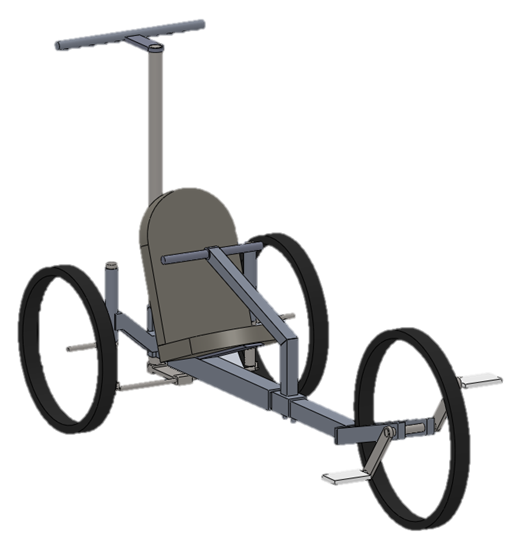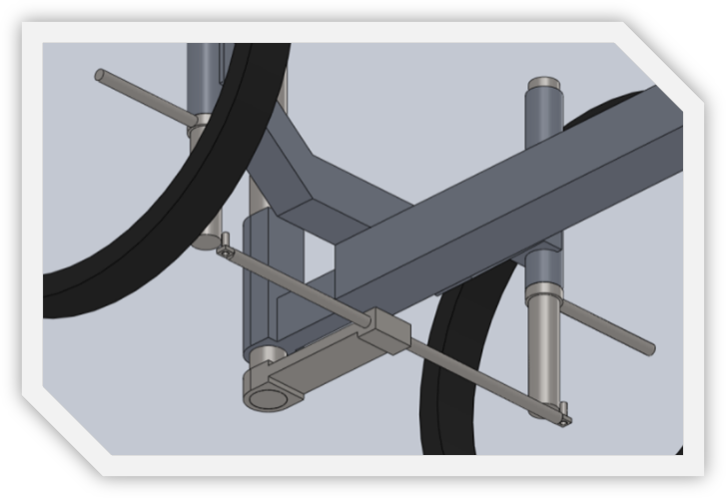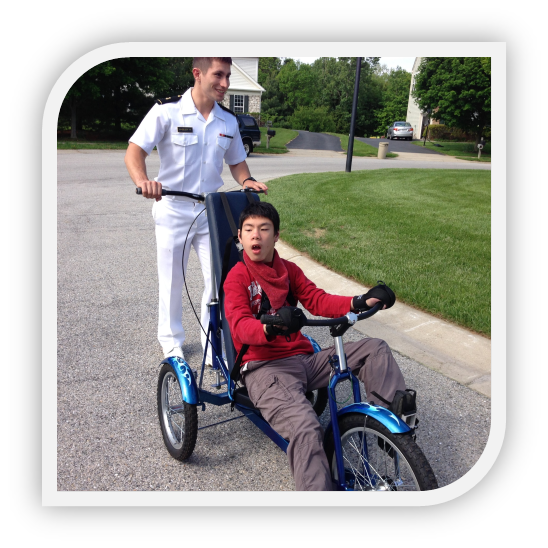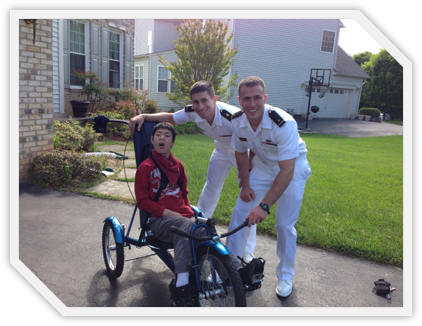 Kevin's family longed for him to ride in the neighborhood like other teens. Seventeen-year-old Kevin experienced cerebral palsy and other developmental delays, but was able to grip handlebars. The goal was to provide increased motor function through pedaling a recumbent bike with a 26" rear handlebar – steering and braking system. The design also included a 4-point harness to keep him strapped in. Kevin was on the move!
Spring 2013
Abdurrahman's Customized Walker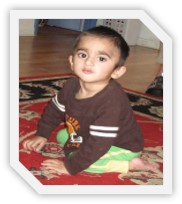 Two-year-old Abdurrahman experiences a rare genetic disorder causing developmental delays. At 30 inches tall and weighing 19 pounds, the family requested an indoor solution to help him to strengthen his legs to walk. He presented with good upper body strength and excellent eye/hand coordination. A custom walker was designed from PVC & aluminum tubing built on castors wheels with a gymnastics belt for support. With coaching, Abdurrahman was able to move on his own.
---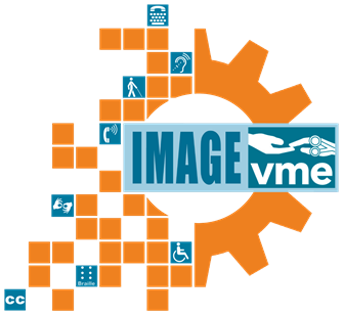 Learn More
imagemd.org
Volunteers for Medical Engineering (VME)
Contact Us
300 E. Joppa Road, Ste 312
Towson, MD 21286
410.982.6311
vme@imagemd.org