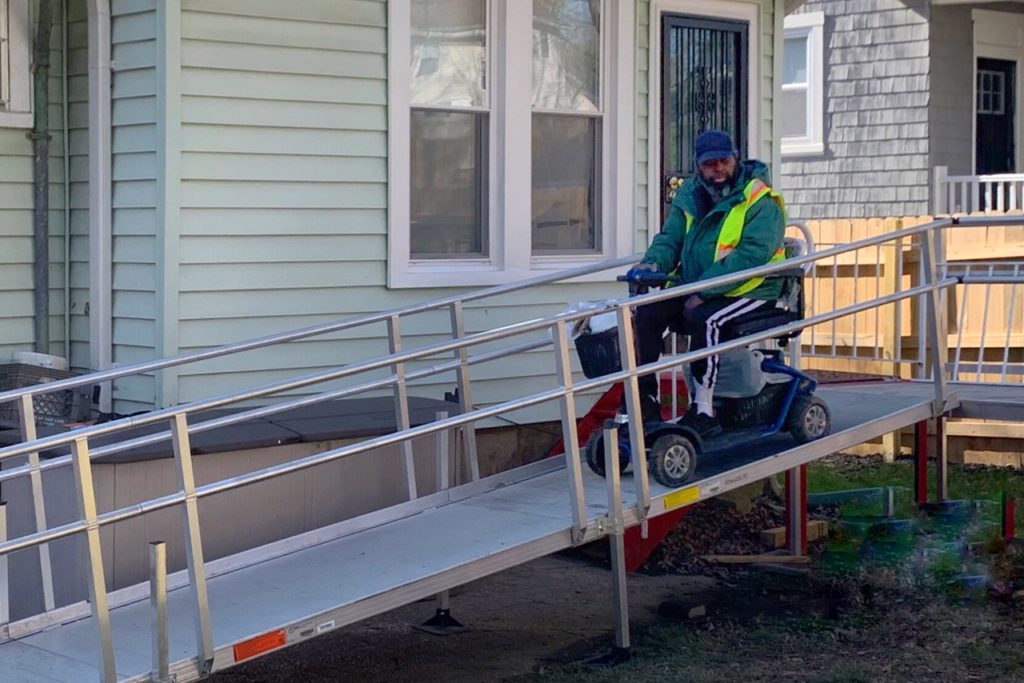 The IMAGE Center may provide home modifications, vehicle modifications and/or assistive technology services to eligible individuals with significant disabilities when needed to achieve the goal of living independently in the community.
Home modifications include:
Entry and exit from the home: door widening, ramp or lift, door handles and locks, and porch and/or stair railings.
Access to bathroom facilities: grab bars, modified sinks and toilets, equipment designed to ease the use of showers or bathtubs.
Access within the residence: stair lifts, equipment to assist with performing everyday activities.
Vehicle modifications include removable aids such as hand controls, spinner knobs, wheelchair lifts, and pedal extenders. The vehicles must be owned by the consumer or the consumer's family and meet safety standards, once modified. Approval requires documentation such as State Inspection Certificates, prescriptions or evaluation reports, and/or documentation from MVA's Review Board, consumer's valid driver's license listing modifications.
Assistive Technology services include:
Aids for Daily Living: equipment for safety in the kitchen, bathroom, laundry, bedroom, etc.
Environmental Control Units
Augmentative and Alternative Communication
Hearing aids and other devices that Medicaid or other insurers will not provide.
Modifications and Assistive Technology are provided to a consumer no more frequently than twice in five years. There is a maximum funding limit of $5,000 per person. Consumers are required to contribute 30% of the cost. Proof of income is required to determine eligibility.
Contact
atservices@imagemd.org or call 443-275-9395