Request Our Help
Solutions: Activities for Daily Living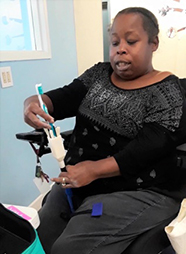 Meet Rhonda: She requested a customized 3D-printed toothbrush holder and travelling kit so she does not have to depend on a caregiver to brush her teeth.
Other daily living solutions could include:
Dressing assists
Toileting needs
Wheelchair transfer
Hand assist
Bathing assist
Mobility
Bed and crib solutions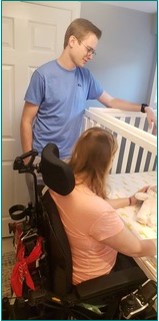 Meet Rachel: We designed a specialized crib for her with frontload access so she can care for her newborn while in a wheelchair.
Other bed/crib solutions could include:
Specialized bed for children with autism
Cribs for parents with shortened limbs
Unique Bed solutions
Musical Instrument Solutions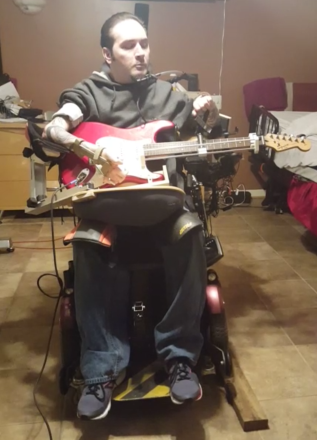 Meet Rob: He's a rock & roll artist/musician who wanted to play guitar again after a C4 spinal cord injury.
Other solutions:
Adaptive trumpets for children with cleft palate
Adaptive guitars for people with Parkinson's Disease
Adaptive trombone for people who were in accidents and want to play again
Sports Solutions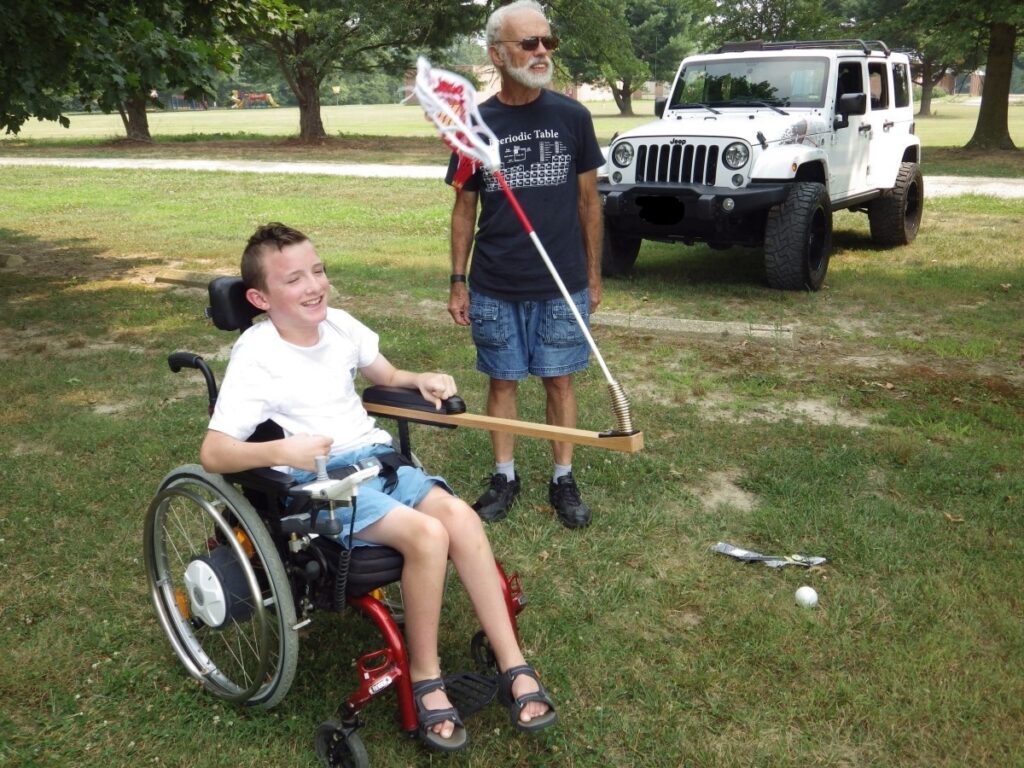 Meet Caleb – A wheelchair arm design allows young Caleb to play lacrosse with his family and teammates.
Other sports solutions:
Adaptive fishing rods
Sensory basketball for blind children
Specialized bikes that require customizations beyond our Bike Clinics
Customized treadmills for little people
Swing sets for children with seizures
Baseball gloves and bats for children in wheelchairs
Wheelchair/Walker Adaptations and Innovation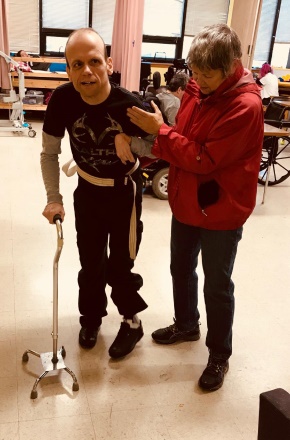 Meet Ken who has Cerebral palsy and needed specialized "feet" on his 4-pronged cane (accompanied by PT Denise Arnett).
* Equipment under warranty cannot be adapted without voiding the warranty
Contact
vme@imagemd.org or call 443-320-4007