Our volunteers are the heartbeat of the organization who keep the innovation underway. We couldn't do it without them. We need volunteers in all aspects of the VME experience.
1. Design & build a solution for a client.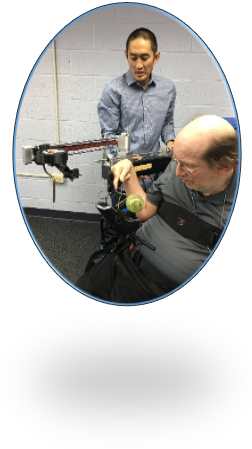 Work from your home workshop, makerspace, or a designated team location. Specs, client measurements, and goals provided. Work individually or as a team. Share your progress at our monthly PRAC meetings (#3). Rewarding! Watch your design come to life & impact a client!
Estimated volunteer time: varies based on the project. (Pic: Engineer & VME Volunteer Vince meets with a client)
2. Client Services Team – CST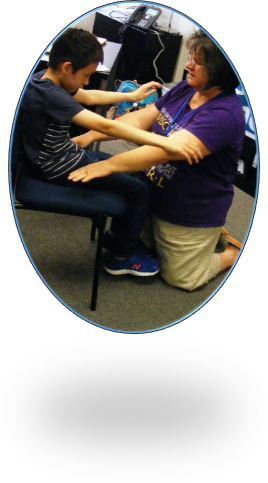 Be the first to meet our clients by Zoom. Discuss each project with the family, gather details, and review project goals. Share info with the Committee for final approval (2nd Wednesday, monthly). Help with project design ideas. Engineers, PTs, OTs, RNs.
Estimated volunteer time: 4-8 hrs/month. (Pic: OT & VME Volunteer Helene meets with a client on a site visit)
3. Join PRAC (Project Review & Approval Committee)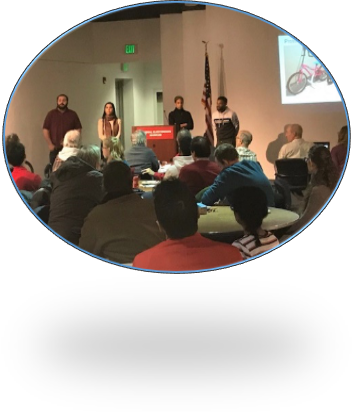 Join us monthly (4th Wed) to review projects, participate in student project updates, evaluate finished projects. Share your engineering expertise, quality control & safety tips, engineering practices. Network with fellow engineers & medical professionals. Fascinating meeting!
Estimated volunteer time: 1-3 hrs/month – Currently by Zoom
4. Be a School Mentor!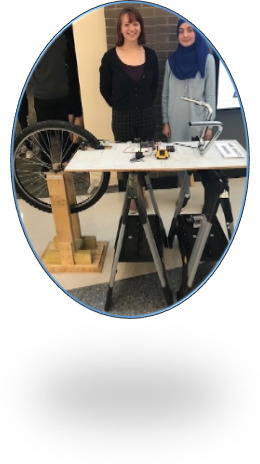 Share your engineering & technical expertise with a school team working on a VME project. Offer resources and engineering practices to ensure a VME project is completed on time and with quality. High schools, community colleges & universities in Central MD.
Estimated volunteer time: 4-8 hrs./month
5. Participate in One Day Events (via Social Distancing or by Zoom)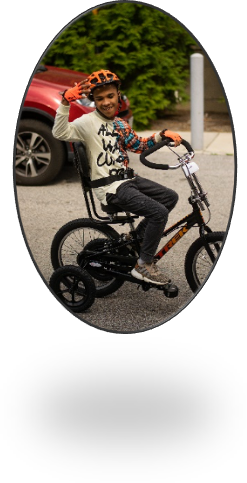 Bike Clinics (bike builds for children with disabilities) or Rollator Clinics (on-the-spot repairs to rollators, walkers, wheelchairs.) Novices or experienced. Our engineers will show you the way!
Social Distancing Bike Clinics can still be rewarding: Engineers and bike techs each build bikes from their home workshops on the same day and deliver. Great way to make your day!
Estimated volunteer time: 2-8 hrs/day. (Pic: Caleb picking up his new bike)
6. Be a Workshop Leader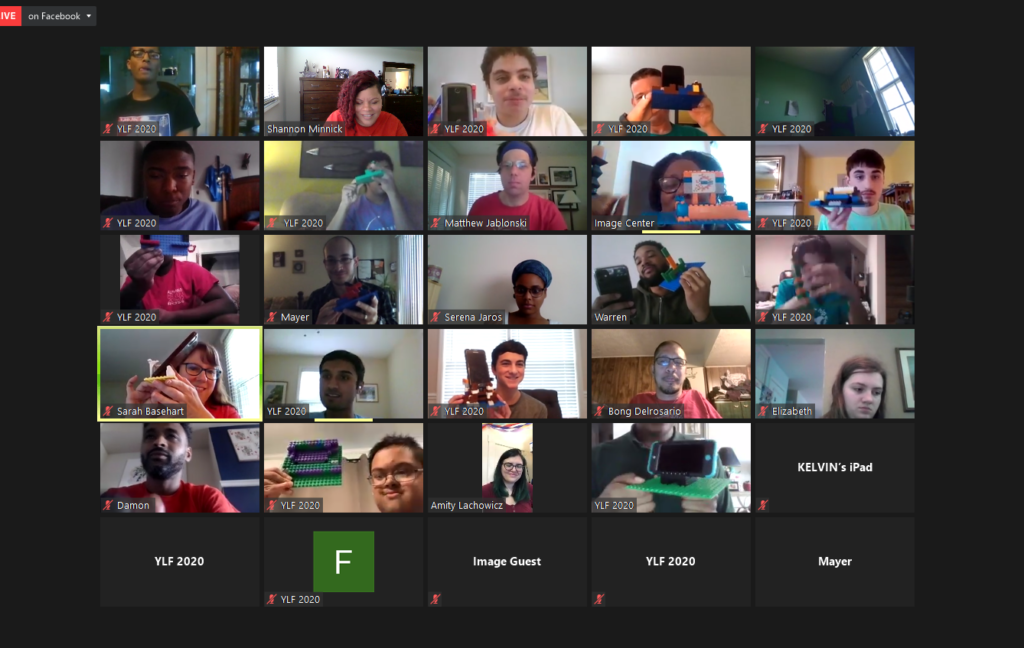 Share your expertise with other VME volunteers or with Image Center partners.
(pic: VME Engineering Alumni (Warren Leggett & Mayer Freedman) host a Legos/ STEM Workshop for YLF Teen Conference (in collaboration with INNOW) – Estimated volunteer time: 4-8 hours – one time.
Contact
Any questions? Contact vme@imagemd.org or call 443-320-4007